5 Dog Park Tips To Avoid Issues With Other Dogs And Their Owners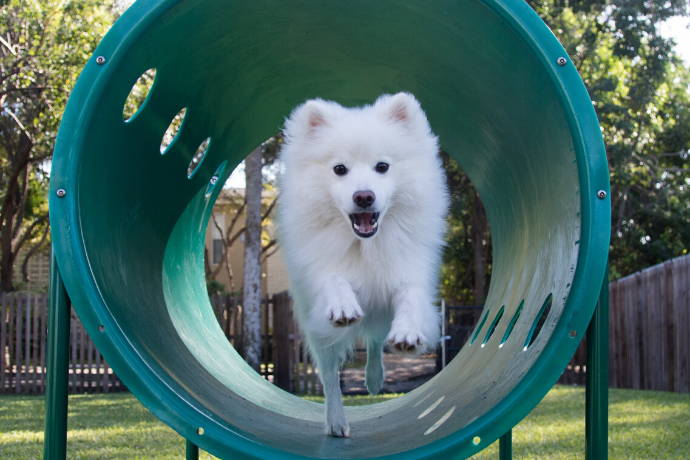 A couple of hours at the dog park can be equivalent to a dozen walks on a leash, in terms of the physical and mental health benefits for your dog. They will get the chance to go off-leash and play with any of the other dogs at the park. A visit here can keep their weight down and their muscle tone up. Not to mention, the social interactions your dog will build are huge! But not so fast… because there are some downsides to visiting the dog park too. Here are some important tips to avoid an embarrassing scene, or even an injury at the dog park. *Be sure to remember these tips*
1. Be respectful of other dogs' sizes
A common danger for small dogs at the dog park is that larger dogs can act predatory and even aggressive toward smaller ones. This can lead to serious injuries and altercations. If you have a small dog, regardless of their age, try introducing them slowly to larger dogs, but only after you've checked with their owners that they are calm and friendly around smaller dogs. If you feel that your small dog won't get along well with large dogs, don't put them in a position where they feel unsafe. Negative interactions between any dog can lead to lasting issues. Also, steer clear of newer dogs that show up at the park because they are the ones who are most likely to cause an incident. Let them get settled in and then let your dog greet them. If you have a big dog on your hands, be respectful and bring them to parks that are appropriate for their size. An ideal situation is that dogs of similar size will be together in one dog park while smaller or bigger dogs will be at a different dog park. Many dog parks do have specified areas for different sized dogs, so keep an eye out.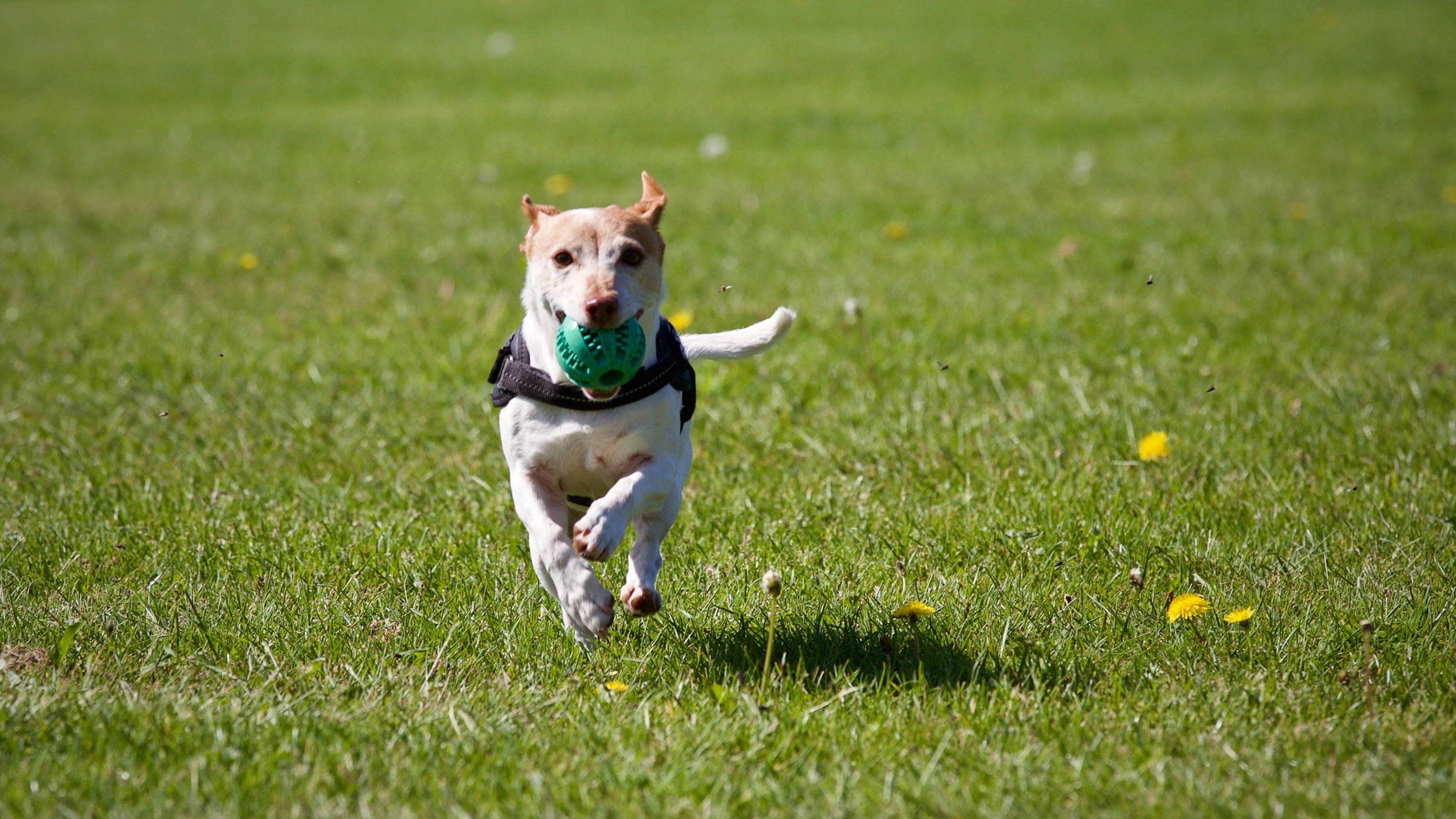 2. Go Off-Leash
Letting your dog off their leash has many benefits. Not only will it allow them to have their freedom to run about, but it's also very important for their safety. While you might think it's safer to keep them on a leash while at a dog park, this couldn't be further from the truth. Dogs should never be left on a leash while at a dog park because it can prevent them from moving away from other dogs that cause them to be threatened. This can lead to aggressive and defensive behavior. In case you want a little extra assurance, carry a slip leash with you in the event that your dog needs to be separated from a situation. If your dog isn't well behaved while they are off their leash, then the dog park isn't the best place to take them.
3. Limit the food and treats
Your dog might usually be well behaved when the food comes out, but when other dogs come out it could be a different story. Dogs can become aggressive and even start fights with other dogs over food. Some dog parks even prohibit owners bringing in food or treats for this reason. Another big reason not to do this is because some dogs might be allergic to the food you bring in. This can also lead to a heap of unwanted issues. If you decide to go against this tip and bring in food or treats for your dog, try to do it when your dog is alone and away from other dogs. You should also ask other dog parents if their dogs have any food allergies. Once you have given out food, you can count on the other dogs in the park to sniff it out and follow you around for more.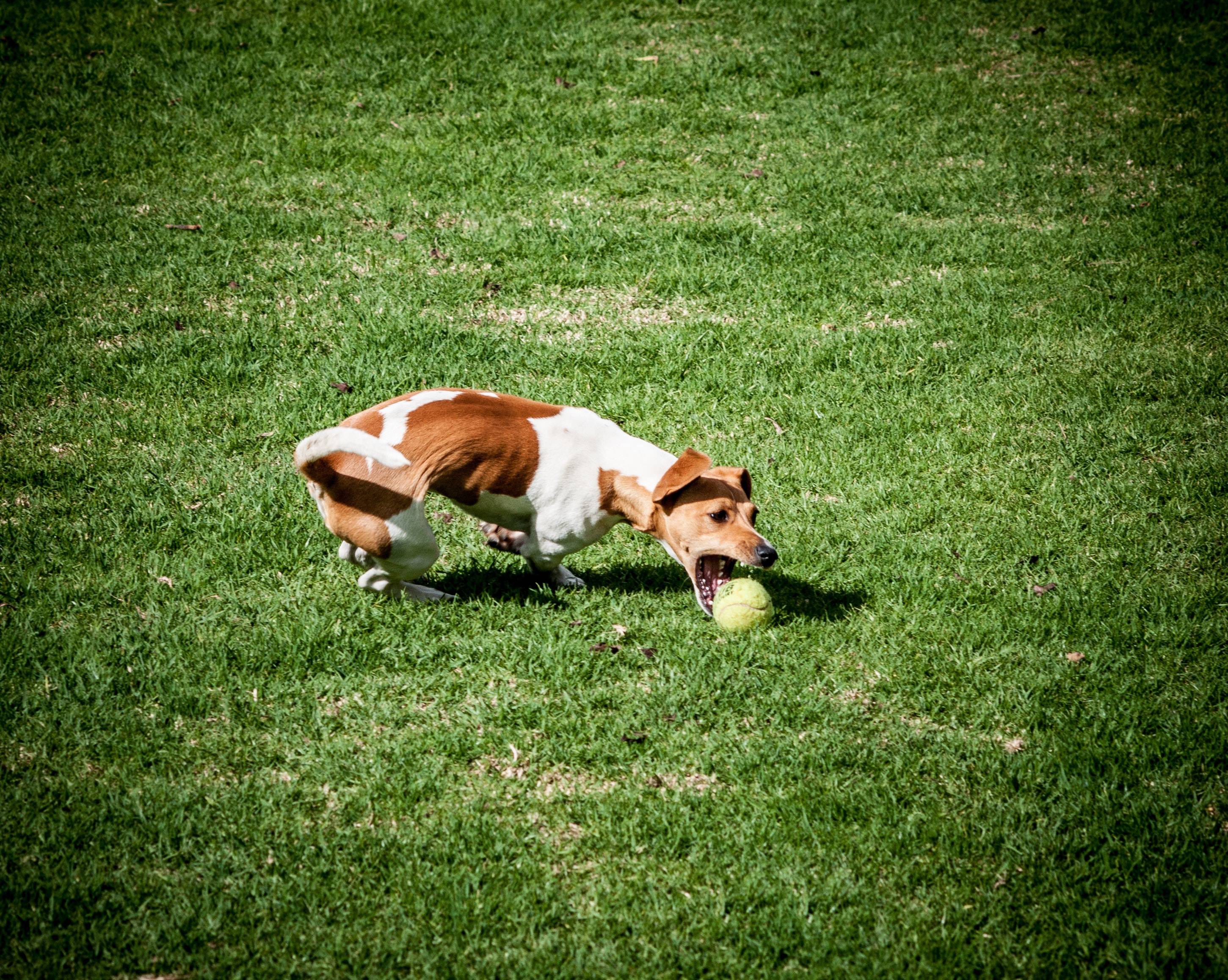 4. Clean up after your dog - and yourself
Dog parks are public and they are used by many other dogs and dog parents. It's very important to clean up after your dog and yourself. Pick up all wrappers, water bottles, toys, and other trash that you use during your visit. If you see trash laying around from previous dog parents, please do the right thing and pick it up. It's always good to think about the dogs and their health. As you would usually do on walks, pick up your dog's waste and leave the park cleaner than when you got there. To best clean up after your dog, keep and eye on them for any mess that they leave behind.
5. Keep a close eye on your dog
As briefly mentioned earlier, it's very important to keep a close eye on your dog. We know it's tempting to catch up on emails or read a text while your dog plays, but this could distract you from catching onto your dog's behavior. If you're busy on your phone, you could miss some signs of aggression in your dog or others. If you're watching them closely, then you'll be able to intervene and prevent any altercations before they escalate. That's not to say that you can't socialize with other dog parents while you're there, but your priority should always be to watch your furry friend.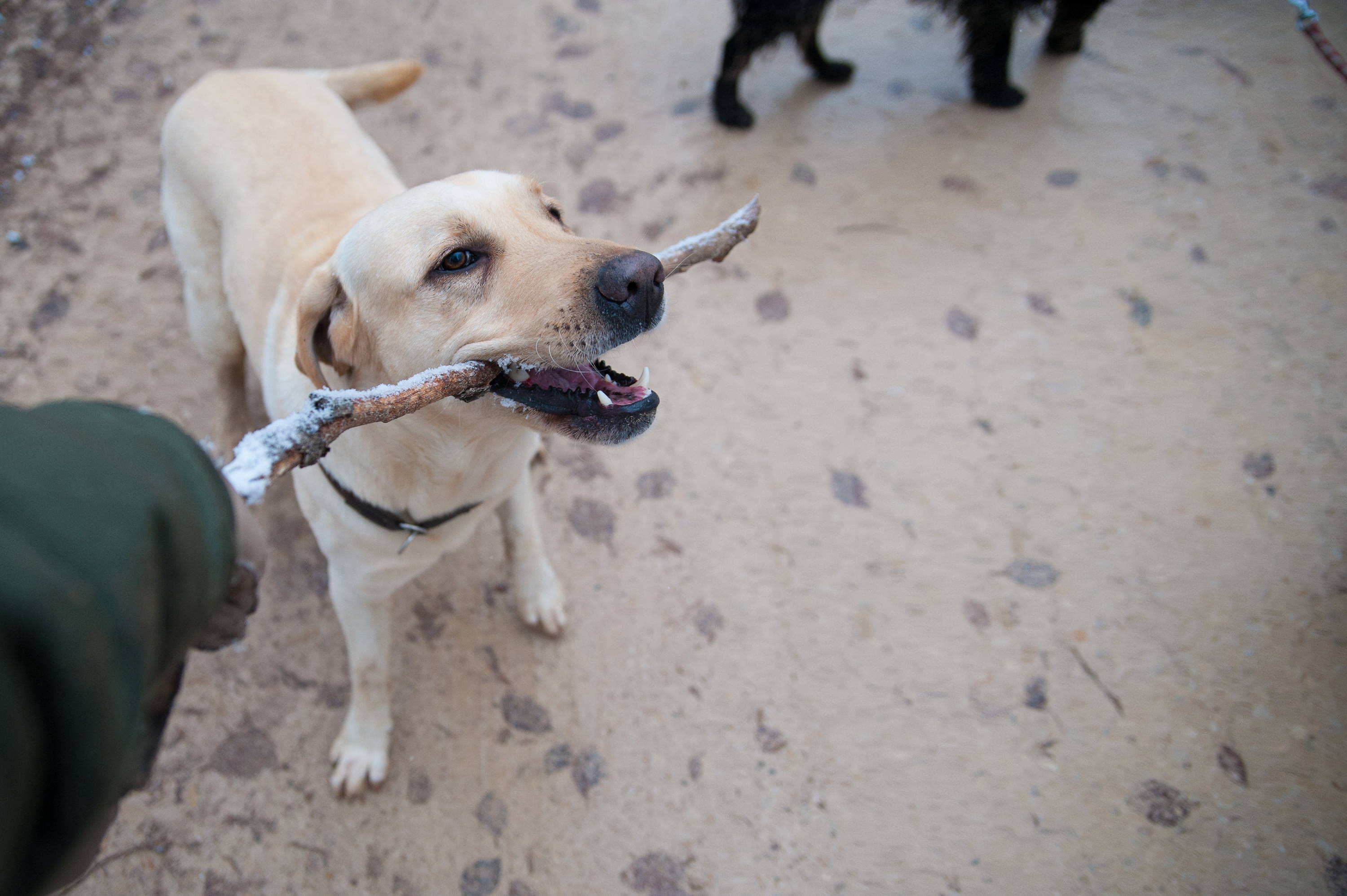 You might also like:
5 Important Exercises To Get Fit With Your Dog