5 Tasty Dog Treats To Make This Thanksgiving
Click on image for the recipe
All recipes by Kiki Kane for Rover.com
Thanksgiving is full of love, laughter, and delicious food. It's a great opportunity to catch up with family or friends and be thankful for all the blessings in life. While we enjoy the tasty food plated before us on the big day, it can be easy to forget about our furry friends that are waiting at our feet for a bite (or a plate). As you slip a quick bite under the table, keep in mind that you are giving them healthy and dog-friendly foods. If you're unsure, you can always make some treats with Thanksgiving ingredients on hand and leftovers that are safer and healthier than regular human food. Homemade Thanksgiving dog treats for the win! Here are 5 of our favorite Thanksgiving dog treats and foods!
Leftover Turkey Meatballs for Dogs
Everybody has leftover turkey after Thanksgiving day (unless you prefer ham). So what better way is there to use up that turkey other than in a way your dog will love! Serve up these hearty meatballs as a special treat for your dog. They're healthy and perfect to add into your dogs meals.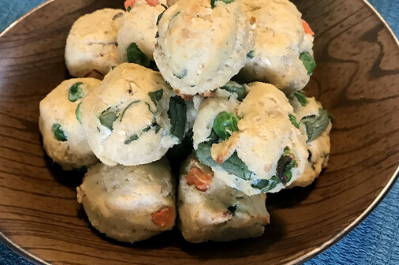 Pumpkin Pie Dog Biscuits
These pumpkin pie biscuits are perfect for a Thanksgiving treat! Leave them out on the counter or freeze them and save for later.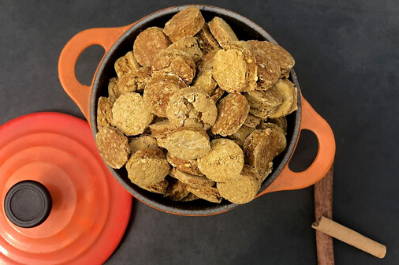 Apple Pie Thanksgiving Dog Treats
Who doesn't love apple pie? These temping Thanksgiving dog treats are a great bite-size option for dogs with a sweet tooth. These are tasty enough I might just eat one myself! They're also gluten free for dogs with wheat sensitivities.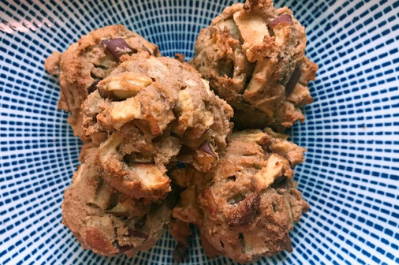 Dehydrated Thanksgiving Veggie Dog Treats
It wouldn't be a Thanksgiving without the green beans, sweet potatoes, and chilli peppers. However, when veggies are included in casseroles and seasoned with lots of salt, they aren't the best option for dogs. Instead, offer some wholesome dehydrated veggies. They're perfect to add to your dog's meals or given as a treat.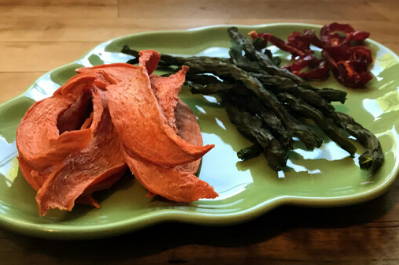 Sweet Potato Casserole for Dogs
Use your Thanksgiving ingredients you have on hand to make something special for your dog. This sweet potato puree makes for a great meal topper or frozen treat base for the holidays.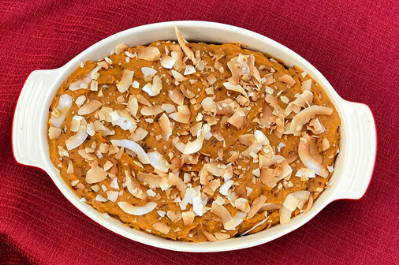 Holiday Foods to Avoid for Dogs
Before trying any of these recipes, make sure that the ingredients included are okay for your dog to eat. Some dogs react differently to certain foods, so it's always better to be safe than sorry. Keep these foods away from all dogs:
Raisins & Grapes

Turkey Bones

Chocolate

Macadamia Nuts

Raw Bread Dough
You might also like:
6 Things You Should Do If You Want To Find Your Lost Dog