5 Thanksgiving Foods That Are Dangerous For Your Dog To Eat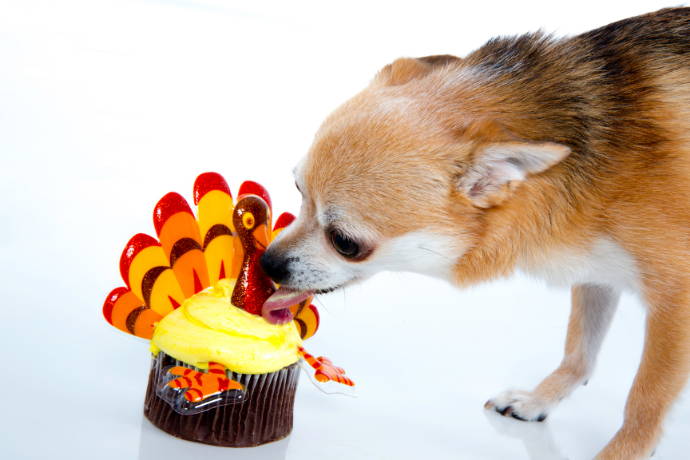 Thanksgiving is now only a couple of weeks away and that means there's going to be an abundance of delicious food on the table. However, many popular dishes that we enjoy can contain ingredients that are unhealthy for our furry friends to consume. It's always important to remember which foods are unhealthy for dogs to eat, especially at this time of the year. We know it's hard to resist giving your dog some of the table scraps when they're begging at your side, but please make sure you're giving them something that's okay for them to eat.
Below you'll find 5 popular Thanksgiving foods that we all love to eat, but are bad for dogs to consume. Make sure to keep these away from your dog(s) to ensure they remain healthy this Thanksgiving.
1. Thanksgiving ham
It just so happens that we like to have lots of ham around this time of year, but be careful not to let your dog have any of it. All ham, at any time of the year, can be dangerous for your dog to eat and it should be kept out of reach at all costs. Ham and other pork products can cause Pancreatitis, an upset stomach, vomiting, and diarrhea. Pork is also very high in fat, which can lead to obesity in dogs. Even a very small amount of ham can contribute a very large amount of calories to your dog's diet.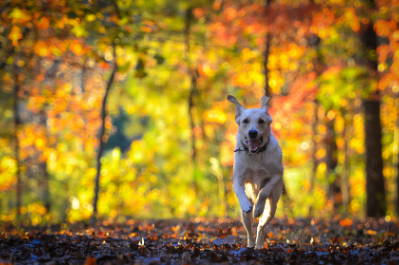 2. Mashed potatoes
While potatoes are generally safe for dogs to eat, mashed potatoes usually contain butter and milk, which can be a cause for concern. Mashed potatoes can cause diarrhea in lactose intolerant dogs. Many recipes also call for onion powder and/or garlic which are both very toxic for dogs. So it's just best to keep the mashed potatoes away from your dog this Thanksgiving.
3. Stuffing
Even though stuffing is the perfect Thanksgiving food, you'll have to keep it away from your dog. The ingredients included in stuffing can have very drastic and life-threatening effects on your dog's health. As with mashed potatoes, stuffing usually contains garlic, onion powder, and/or scallions which are all toxic foods for dogs. These ingredients can cause anemia, which is the destruction of red blood cells in the body, and it's best to avoid feeding any kinds of stuffing to your dog.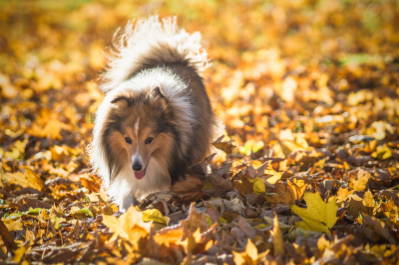 4. Chicken and turkey bones
If you're feeding any kinds of chicken or turkey to your dog, just make sure you keep the bones away from them. Bone fragments, if eaten, can cause severe indigestion in dogs which can lead to vomiting and obstruction of their bowel. Bones can also splinter and cause damage to the inside of your dog's stomach and intestines. In severe cases, turkey bones may even puncture through your dog's stomach and cause a potentially fatal abdominal infection. To avoid these issues, just stay away from turkey and chicken bones altogether.
5. Nutmeg
Sweet potatoes and pumpkin, in appropriate proportions, can be a healthy treat for your dog, but you will want to make sure that none of the recipes you're feeding your dog contain nutmeg. Nutmeg can cause seizures if your dog consumes it alone or as an ingredient in one of your dishes. In extreme cases, it can even be fatal.
So if your dog gets ahold of any of these ingredients this Thanksgiving, be sure to seek veterinary assistance as soon as possible.
You might also like:
5 Ways You Can Make Your Dog Walks The Best They Can Be
---
We ship domestic orders from our USA warehouses so you can get it fast, for free!
60-day Risk Free Warranty
Try our products risk-free with our 60-day warranty. We also offer free exchanges and returns for up to 60 days.
US-Based Customer Support
Contact us 24/7 to get support. Our service team is standing by. We're here to help!