Top 3 Ways To Reduce Your Dog's Stress This Holiday Season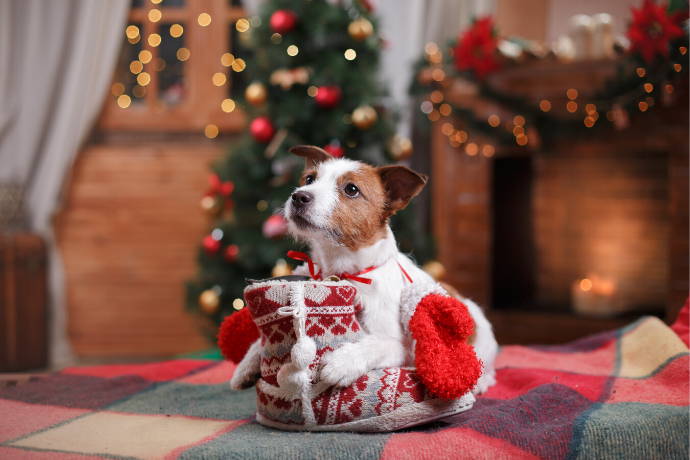 With Christmas only days away, you're probably planning for parties, presents, and all kinds of get togethers, but what you might not realize is that all of the extra stress can make your dog feel anxious and stressed out themselves. This is a major problem and can leave both you and your dog feeling less festive. Fortunately, there's a solution for this. Taking the time to provide for your dog's physical, social, and emotional needs during the holiday season will lead to a less stressed dog. So here are 3 ways to reduce your dog's stress this holiday season.
1. Stick to your routine
Diverting from your normal routine will throw off your dog too. During the holidays, your routine should be consistent and you should make sure that meals, walks, and playtime happen at relatively the same time everyday. For example, if you take your dog out for a walk every morning at 8:00, you should do this during the holiday season as well. It is important to make sure that everything your dog needs is being attended to. That's why keeping a checklist is super helpful for staying on track during this time of the year. And chances are, if you do this then you'll see a happier and less stressed dog.
2. Get your dog some exercise
Exercise and playtime can help release pent up energy in more ways than one. Not only is daily exercise beneficial for your dog, but it is also beneficial for you. Dogs who don't get enough exercise during this time of year can become restless, irritable, hyperactive, and anxious. This can happen year round for that matter! The best thing to do is to make sure that you're providing your dog an adequate amount of exercise each day. Some of the best ways include walks, runs, food puzzles, and play with toys. Exercise will help reduce your dog's stress a lot during the holidays. If you decide to go out for a walk, we recommend putting a harness on your dog.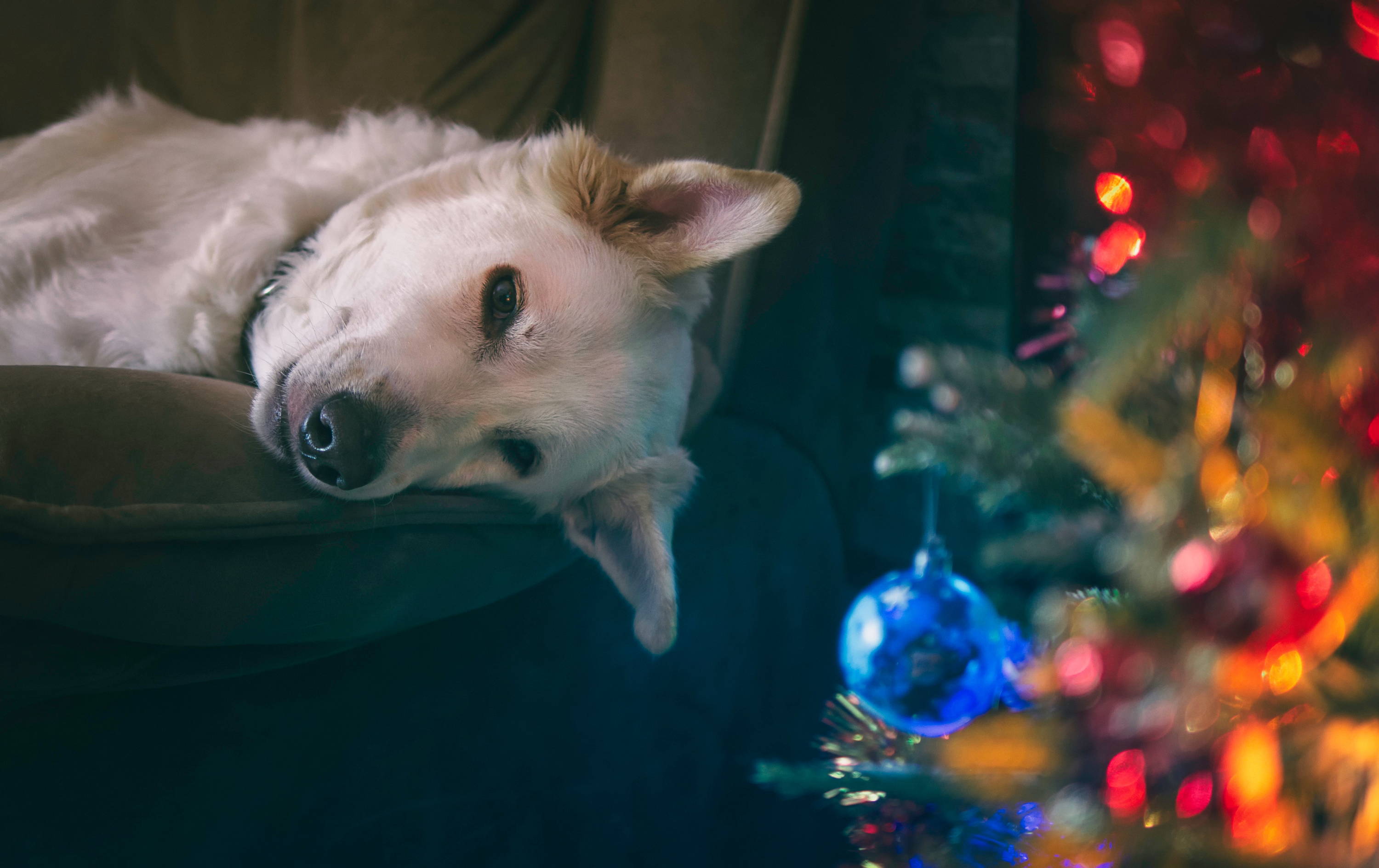 3. Give them some extra attention
A packed and busy holiday schedule usually means that you have less time to dedicate to your dog. This lack of attention can cause your dog to feel left out and ultimately will lead to bad behavior. Be sure to make time for your dog even if that means snuggling on the couch for a few minutes. Even this will help ease your dog's stress. If you're having holiday guests over, you can encourage them to keep your dog company while you take care of some last minute gift wrapping.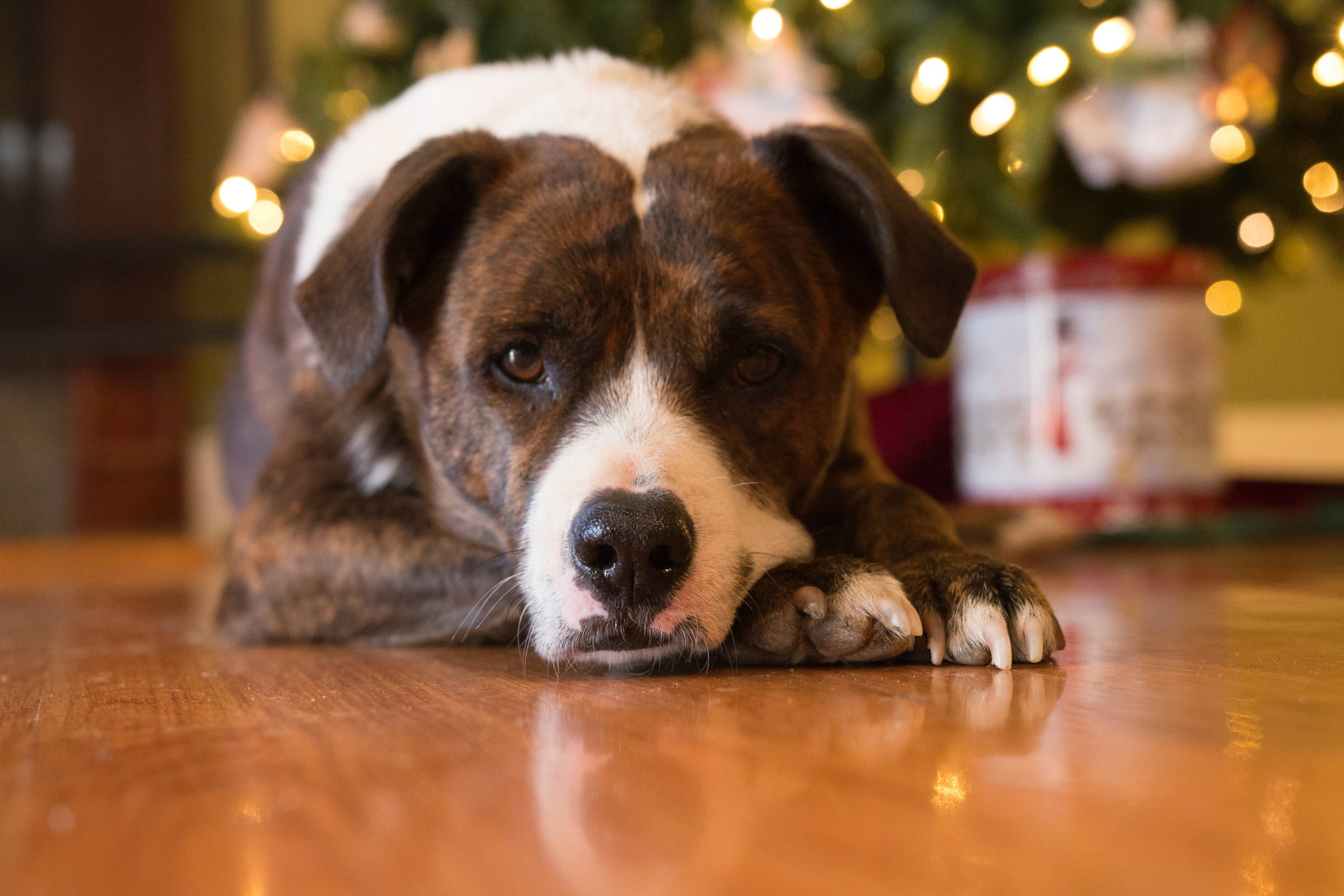 These 3 simple ways can make the holidays a much less stressful time of year for both you and your dog. Which makes the holidays a more pleasurable experience for all.
Let us know if we missed anything by sending us an email here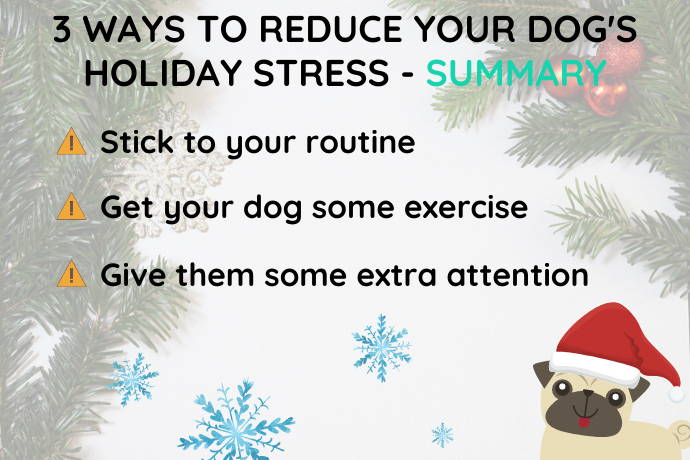 You might also like:
5 Life Changing Tips For Flying With Your Dog